The Peifer Setters

Daisy

Cassie

Bryn

Photos and information about Daisy
Click here to see a larger portrait.
Photos and information about Cassie
Click here to see a larger portrait.
Photos and information about Bryn
Click here to see a larger portrait.

Maggie




Molly

Photos and information about Maggie
Click here to see a larger portrait.
Photos and information about Molly
Click here to see a larger portrait.
This website is dedicated to the memory of Daisy, Cassie, Bryn, Maggie, and Molly, once in a lifetime canine campanions, and to the progeny they left behind.
My wife, Lisa, and me are English Setter people. Much of our life revolves around our dogs and hunting. This site contains photos, QuickTime clips, and pedigree information about our dogs.
We live about 30 miles north of Minneapolis, Minnesota, and currently have two female setters: Katie and Jenny. They are descendants of Daisy, Cassie, Bryn, Maggie and Molly. Over the years we have raised five litters of setters. Daisy was our first setter and was Cassie's mother. Cassie was bred twice to the same sire, and she was the mother of Bryn and Maggie who were full sisters from separate litters two years apart. Molly was the next generation, and was the daughter of Maggie. Molly was whelped on July 4th, 2000. (Maggie passed away on October 6th, 2006 at the age of 12 1/2 years of age. She loved "cookies" and was missed by all in our household, especially her none litter mate sister, Bryn. Bryn died on September 2nd, 2008 at the age of 16 1/2. Molly died suddenly on a walk with Lisa on October 6, 2012 at the age of twelve years and three months.) The next addition was Katie, granddaughter of Maggie. Katie's mother is Jeff Smith's (Zumbrota, MN) Bess, full sister to our Molly, and her father is Jeff Smith's Gus, a litter mate brother to our Bryn. This makes Daisy, Katie's great-greatdam. We next bred Katie to Magic's Rocky Belleboa, owned by Northwoods Bird Dogs, Sandstone, MN. A litter of five (three females and two males) was whelped on May 27th, 2008. We kept a tricolor female from Katie's litter. We call her Jenny after the setter in the novel by Mike Gaddis called Jenny Willow. For those who love English setters, hunting and a good read, you owe it to yourself to read this book.
The six portraits (soon to be seven when Jenny's portrait is framed) on this site were painted by wildlife painter and photographer Noel Dunn. All the paintings were painted when the dogs were two to three years old. They hang in our bedroom and are some of our most treasured objects. Noel lives at 767 East Roselawn, Maplewood, MN, 55117 (Phone 651-772-1603) and does commissioned paintings. If you enjoy not just good wildlife art but superb wildlife painting, chick here to go to Noel's web site (http://www.noeldunnart.com).

Our current setters



Photos and information about Katie
Click here to see a larger portrait.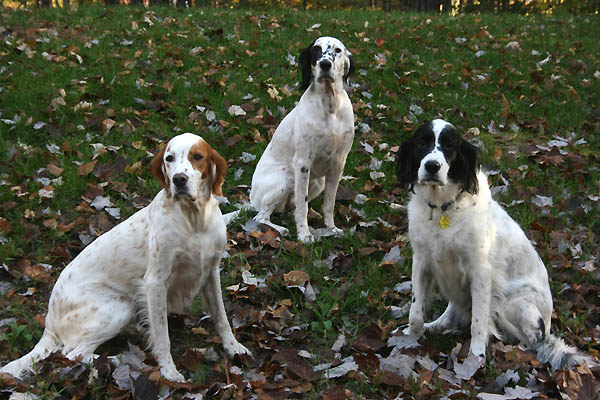 Katie, Jenny and Molly. October 9, 2010. At the time of this photo Molly was retired and a certified
international therapy dog.

Our setters in their dog room, August 2008.
Click here for information about the litters we've raised.
Click here for a description of a bear attack on Katie, Sept. 2006.
Click here for photos of Jake, my brother Mark's english setter (brother of Bryn & Maggie).
Click here for photos of Cassie, Byrn, Maggie, Jake, Molly, and Annie (The Peifer Setters).
Click here for photos of a Dogs Life.
Click here for movies.
Hunting interests
I'm an avid upland bird hunter. My passion for upland bird hunting is really about my passion for dogs and being in the field with them. Hunting seasons in the past generally started September 1st when woodcock season began in Minnesota, but for a number of years the season opener has been delayed until mid to now late September. I now find myself shooting fewer woodcock by choice. For years, in mid September I usually made a trip to northwest North Dakota for the opener of sharp-tailed grouse and Hungarian (gray) partridge, but since North Dakota began issuing a more restrictive license I find I make fewer trips. Personally, I would like to see a reciprocity agreement among the five states (Minnesota, Wisconsin, Iowa, and North and South Dakota) that would equalize the restrictions and opportunities for out-of-state hunters.
As September begins to wane, I begin to hunt woodcock and ruffed grouse (my favorite) more often. Every weekend, and as many days as can be arranged, is spent in the grouse woods of Minnesota and Wisconsin until snow depth prevents the dogs from effectively hunting. My grouse excursions are usually punctuated with trips to central Minnesota, North Dakota, and Iowa in pursuit of pheasants. If snow depth precludes hunting in Minnesota I may head to southern Iowa or Kansas for Bobwhite quail and pheasants. Depending on how much vacation time I have remaining, work schedule, and financial resources, I may head off to Kansas to hunt lesser prairie chickens, scaled and Bobwhite quail, and the occasional pheasant. Many of these ventures afield have been with Bud Tordoff, a retired ornithologist friend and long-time hunting buddy or Jay Johnson of Forest Lake, MN. During the past few years, ruffed grouse hunting has been superb in our area and my hunting trips out-of-state have been fewer.
In memory of Harrison B. "Bud" Tordoff
1923-2008
My life as a grouse and woodcock hunter and an English setter aficionado began when I met Bud. He was the best of mentors. The first day hunting with Bud behind his English setters was nothing short of an epiphany. Everything I know about hunting upland birds with setters was gleaned from many days afield with Bud. He was a P-51 Mustang fighter ace in WWII, a teacher and professional ornithologist, a restorer of Peregrine falcons, a lover of dogs and hunting, and the best of friends. No life was lived better. I will miss his company and guidance.
My philosophy of training dogs is simple, start them early, get them out often, and stay out of their way. All of our puppies are in the field by the age of twelve weeks. When hunting season begins, our puppies hunt every day with the rest of the dogs all day long. I usually run all my dogs at the same time (three or four). The more hours they have feet to ground, the more experience they gain. Basic obedience training is usually completed by the time they are twelve weeks old. I follow the procedures outlined in Gun Dog by Richard Wolthers. Follow his guidelines and you will have an obedient and productive hunting companion for life.
From the photos on these pages you will probably sermise that our dogs are integrated into every phase of our lives, and you'd be right!
| | |
| --- | --- |
| | |
| A great day afield with Jay Johnson, Katie (above), Molly, Libby and Meg. Somewhere in Wisconsin, November 11, 2006. Superb drumming log that obviously gets a lot of use. | Another great day afield with Jay Johnson, Katie, Molly, Jenny, Libby (above) and Meg. Somewhere in Wisconsin, November, 2008. An incredible performance by Libby at 13 1/2. |
| | |
| The future of grouse hunting with Jenny looks bright. Wisconsin, Dec. 6 2009. | Katie pointing with Jenny (5 mo. old) backing. Pheasant hunting Nov. 2009, MN. |
| | |
| Jenny & Rick, Mille Lacs WMA, Nov. 5, 2010 at headquarters. | Another successful day for Jay. Mille Lacs WMA, Nov. 5, 2010 near sunset. |
| | |
| Yet another great hunt. Jay and the bird-finding-machine Meg. Somewhere in Wisconsin, October 31, 2010. 34 grouse and 14 woodcock flushes in 4.5 hours. | Jay and Meg taking a break. Somewhere in Wisconsin, Nov.7, 2010. |
| | |
| Jay Johnson's Libby - She was a superb grouse handler. | Parker, Winchester, and a few grouse. Somewhere in Wisconsin, Nov. 7, 2010. |
| | |
| Jenny (at 2 years) pointing somewhere in Wisconsin, Nov. 11, 2010. | Grouse retrieve by Jenny (at 2 years), Nov. 11, 2010. |
| | |
| "Heading Out" - 10/21/2011 Wisconsin | "A grouse in hand" - 10/21/2011 Wisconsin |
| | |
| Jenny on point (at 3 years) - Wisconsin 10/28/2011 | Meg on point - Wisconsin 10/21/2011 |
| | |
| Grouse - Minnesota 10/31/2011 | Grouse - Wisconsin 10/21/2011 |
| | |
| Headed to Point - A 35 grouse, 25 woodcock day, Minnesota 11/2/2011 | A grouse point by Jenny, Minnesota 11/2/2011 |
| | |
| Jenny - One of many points, 11/2/2011, Minnesota | Meg - One of many points, 11/2/2011, Minnesota |
| | |
| Rick's Winchester Model 21 | Jay's Parker 20 ga. |
| | |
| Rick with Jenny - one month after heart attack, 11/2/2011 | Jenny - grouse retrieve at 6 months old |
| | |
| Jay - Dairyfarm hunt ("The food plot"), Wisc., Nov. 11, 2001 | Jenny on point in the Dairyfarm Wisc. "food plot", Nov. 11, 2011 |
| | |
| First snow - Wisc., Nov. 11, 2011 | Nice bird - Wisc., Nov. 11, 2011 |
Check out this video posted on YouTube of Sadie (Jenny's litter mate sister) pointing
wookcock hen and chicks with her owner Dave Prawdzik, Michigan, June 23, 2011.
Click here to check out my new hobby of restoring antique and vintage outboard motors.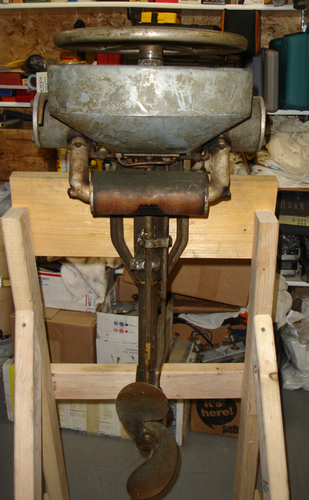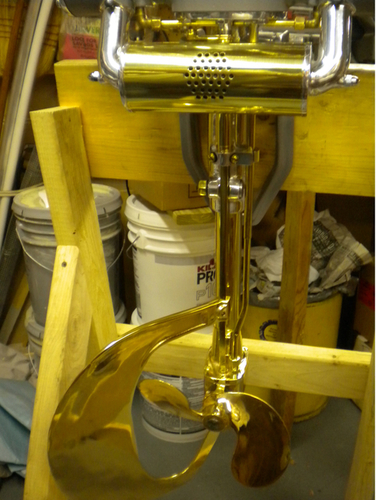 I don't normally give product indorsements but if you are looking for made-in-America, high-quality products I highly recommend the products below.
For dog beepers, visit

Lovett's Electronics

. I've been using Lovett beepers for over two decades and they are durable and reliable. They offer a variety of beepers. All the dogs pictured above are wearing Lovett beepers (set to point only).

Schnee's 8 in. Bozeman.

The most comfortable leather hunting boot I've found in over 40 years of grouse hunting. Good for dry to damp conditions.

Marble's brass pocket compass. Every good grouse and woodcock hunter knows they should carry a small, dependable, spare compass in their pocket.
These pages last updated: 5/11/2013
The views, opinions, and ideas expressed in this page are strictly those of the page author, and the content is only provided for your enjoyment and information. All content appearing here is copyrighted by R.W. Peifer, 1997-2013. All rights reserved. email: rick@minnesotasetters.com